It was such a wonderful day yesterday, so sunny and warm.
A perfect time to play with the dogs.
Who will get to it first and who will bring it back is always a toss up.
Sometimes, negociations will happen out on the field and everyone waits for a decision to be made so that the game can continue.

Thing is, they easily outlast me when we play like this...they could go on all day!
On the knitting front.
The Strathcona scarf is all done. The lace pattern really makes it a fast knit.
Half way thru, by simply switching the order of the lace pattern, a point is created.
Cute little feature that can be worn front or back.

It's a light and airy scarf, perfect for end-of-winter weather.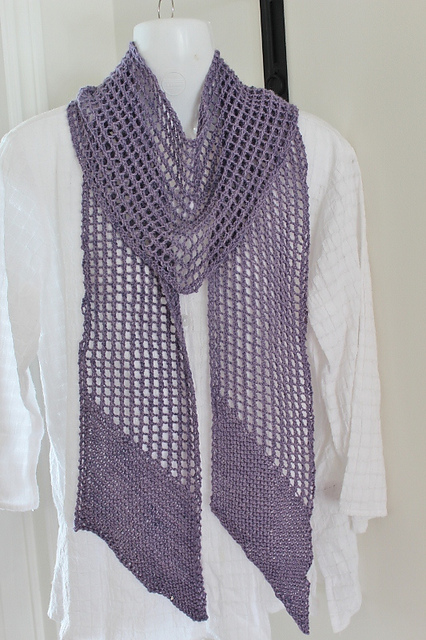 Needles: 4.5mm
Yarn: Lonely Oak Alpaca (from Aurelia) hand dyed in lavender
This is the second item knitted from the
Island
e-book.